What We Do 
Community Solutions for Health Equity
Good health is not just the absence of disease; it is also the presence of resources and opportunities that enable everyone to thrive. That's why achieving health equity is a shared goal. It requires a community-wide effort to meet individuals where they are to help them achieve their highest level of health and wellness. To be effective, we must take a comprehensive approach that considers both social and structural determinants of health. We must address all aspects of people's lives—including their financial situation, access to transportation, and availability of healthy food—not just their medical care. By doing so, we can improve health outcomes and work towards ensuring that everyone has the resources and opportunities they need to achieve optimal health.
At the Mosaic Group, we recognize that achieving effective, sustainable, whole-health solutions is only possible when the commitment to health equity extends beyond traditional health care providers. That's why we develop solutions that connect organizations and individuals across different sectors to collaborate and promote health equity. By bringing together diverse perspectives and expertise, we can create innovative solutions that improve health outcomes and reduce health disparities in our communities.
Mosaic Group has decades of experience working with all sectors of the community to address social determinants of health and improve health outcomes for all. We design and implement authentic and sustainable solutions that bridge the gap between individual and community needs with institutional and financial realities. We collaborate with hospitals and health clinics, social service agencies, community centers, schools, foundations, local businesses, and many other partners, to make every organization a doorway to good health.
Whether developing innovative programming or providing strategic consulting services, our team has the knowledge and skills to make a lasting impact on the health and well-being of communities.
Assessing Community Needs and Strengths
At Mosaic Group, we believe that understanding a community's needs and strengths is crucial to achieving health equity. Our data-gathering strategies help you understand what's really going on in your community.
To gather meaningful insights on the current state of health inequity, we employ a comprehensive process that includes stakeholder interviews and focus groups—enabling us to gather authentic voices from the community. Additionally, we use asset-mapping to identify gaps in services and policies that perpetuate inequities. Our methods allow us to collect purposeful data on current health indicators, social drivers, and the structures and policies that contribute to health inequities.
Developing Community Solutions and Interventions
After collecting and analyzing relevant data, we collaborate with communities to design customized programs that incorporate evidence-based protocols for improving social determinants of health. Our solutions may include co-located services, such as school-based health clinics, expanded telehealth strategies, lifestyle-improvement programs that address chronic disease prevention and management, and other effective strategies.
Social Determinants of Health Screenings
Mosaic Group designs and implements screening tools that are effective, efficient, and culturally sensitive. But effective health screening is not enough on its own—it requires an appropriate system to address the identified needs.
At Mosaic Group, we know how to effectively address social determinants of health to achieve health equity and better outcomes for all. We develop systems for conducting screenings, not only in healthcare settings, but also in other community settings to reach people where they are. We connect partners with various organizations across the community to meet people where they are and facilitate warm hand-off referrals that provide easy access to community resources. This helps individuals overcome social and economic barriers to good health.
By implementing social determinants of health screenings in a variety of settings, we can identify and address the root causes of health disparities. This enables us to work towards creating sustainable solutions that improve the overall health and well being of communities.
Building Your Community Health Worker Workforce
At Mosaic Group, we specialize in integrating social determinants of health screenings into various settings, including:
Traditional healthcare settings: emergency departments; hospitals; primary, obstetric, and specialty care practices; rural health clinics; health departments; and community mental health clinics
Non-traditional settings: schools and libraries, workforce development agencies, community and neighborhood organizations, faith-based organizations, correctional facilities, and local businesses
We help you reach community members in the places they already go. We work closely with health care staff and other partner organizations to seamlessly implement screenings into their settings. We provide training and support to ensure that health care staff is equipped to use the data to improve health outcomes and achieve health equity.
Ready to Implement Systemic Change? Contact Us Today.
At Mosaic Group, we understand that achieving systemic change requires a comprehensive approach. That's why we design and implement effective and sustainable plans tailored to your unique needs and vision.
Whether you're seeking to improve health outcomes, reduce health disparities, or address social determinants of health, our team can help you achieve your goals. Contact us today to begin on your journey towards health equity. We're Mosaic Group, and we build systemic change.
Recent News & Information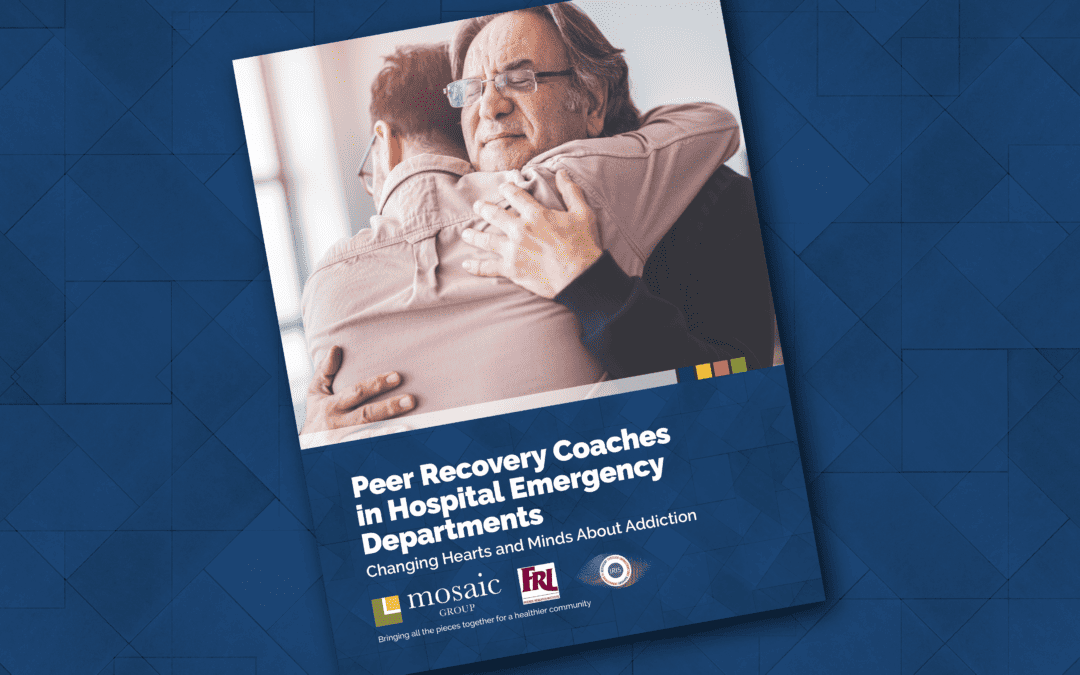 Peer Recover Coaches in Hospital EDs: Changing Hearts and Minds About Addiction This report was developed by Friends Research Institute, Inc. and Innovations in Recovery through Infrastructure Support (IRIS)—a National Institutes of Health, National Institute on Drug...
read more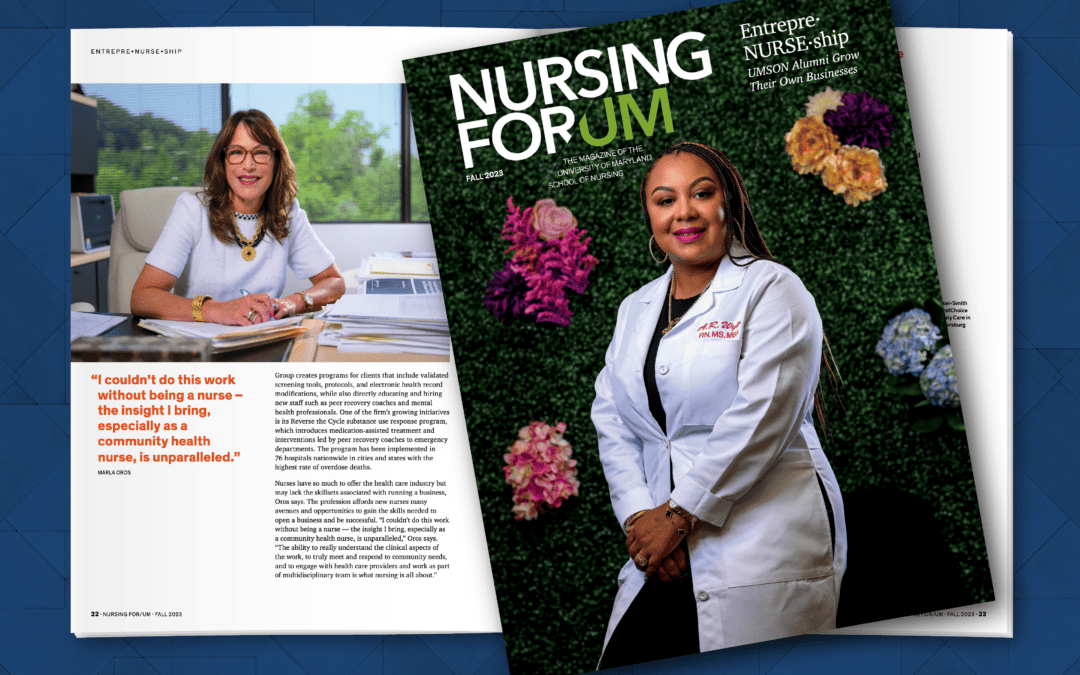 Marla Oros profiled in the Fall 2023 issue of the University of Maryland School of Nursing's magazine.
read more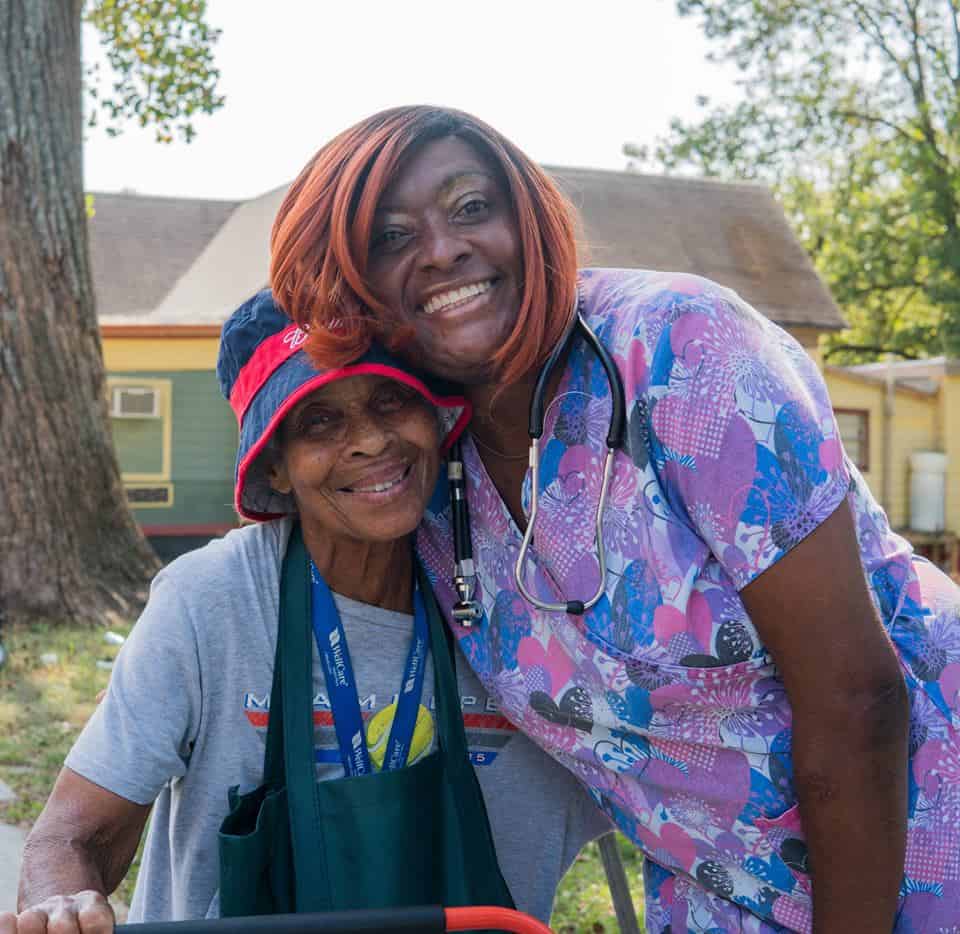 Our Impact
Atlanta's Westside: Population Health Impact
Our work to improve population health in Atlanta's Westside resulted in 60% of patients with uncontrolled diabetes staying within their physician-prescribed blood glucose range.