What We Do 
Overdose Prevention and Response
Overdose deaths claim the lives of over 100,000 Americans each year. The devastating number of overdose deaths calls for a systemic approach to address the multiple factors contributing to this public health crisis. At Mosaic Group, we work with communities to develop comprehensive strategies that foster hope and healing.
Mosaic Group has been a pioneer in the "systems of care" approach to overdose prevention and response. Our work in Baltimore on the front lines of the opioid epidemic began decades ago, long before most people recognized it as one of our biggest public health crises. Our experience of seeing the devastation of the epidemic up close has helped us create effective intervention programs that make a difference.
Partnerships and Programs for Reducing and Preventing Overdose
We collaborate with health care providers, community organizations, law enforcement, first responders, and volunteers to develop effective and sustainable programs that effectively address overdose and other health effects of addiction. Our programs encompass a range of evidence-based strategies, such as life-saving protocols for first responders and health care facilities, medications for opioid use disorders (MOUDs), distribution of Naloxone and Fentanyl test strips, syringe distribution services, and infectious disease testing and treatment.
Early Intervention and Harm Reduction
Mosaic Group is a leading expert in developing early intervention programs for overdose prevention. We recognize that connecting individuals to treatment in a timely manner is crucial to preventing overdose deaths. At Mosaic Group, we specialize in integrating screening and linkage to treatment into your organization's workflow to ensure that those in need receive the support they require.
Our approach prioritizes harm reduction by minimizing the risks associated with drug use while focusing on the health and safety of individuals who use drugs. As part of our efforts, we provide technical assistance to community organizations through the National Harm Reduction Technical Assistance Center, a program of the Centers for Disease Control and Prevention.
Community Overdose Response Programming and Interventions
We work with communities and local agencies to address social and structural determinants of health while implementing programs that help overdose victims with recovery. Our interventions include:
Developing overdose survivor outreach programs
Recruiting, training, and supporting peer recovery coaches
Creating support programs for family members of people with substance use issues—like our FamiliesStrong program
Behavioral Health Integration
Our programs, like "Reverse the Cycle," are now used in 70 hospitals across the country. Employing validated screening tools and on-site, well-trained peer recovery coaches, we connect patients with behavioral health services regardless of what medical condition brought them in. In addition to these programs, we also integrate behavioral health solutions into non-medical settings like schools and community organizations, making it possible for us to reach individuals in need of assistance in the places where they spend time
Ready to Implement Systemic Change? Contact Us Today.
Whatever your vision, and whatever your barriers, we design and implement effective and sustainable plans to achieve that vision. At Mosaic Group, we build systemic change that works.
Recent News & Information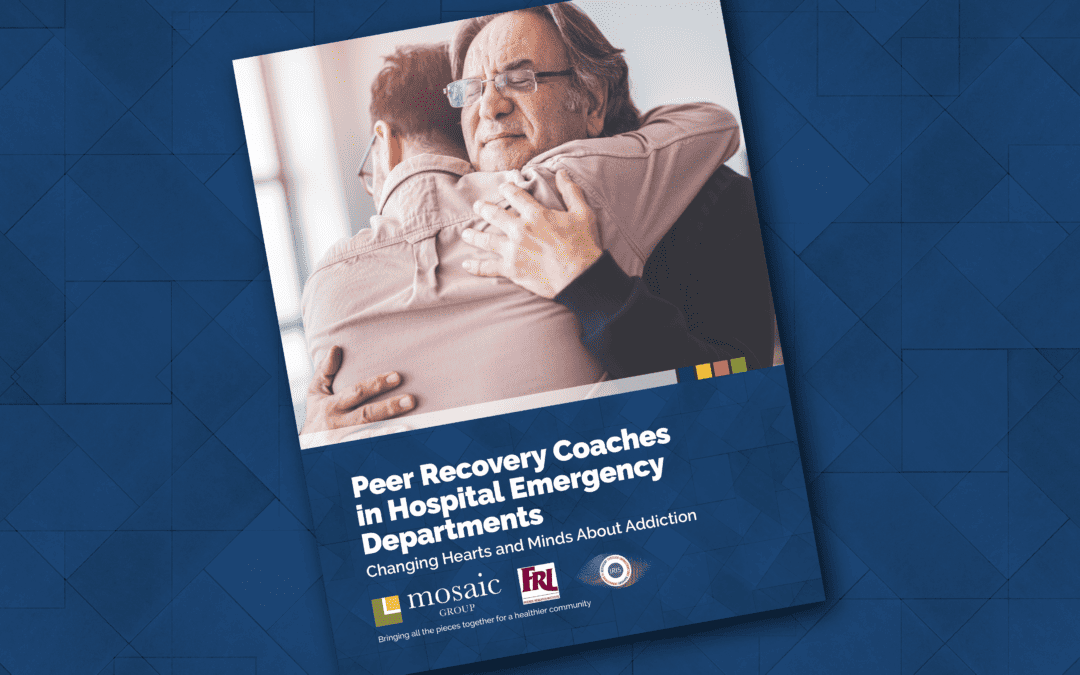 Peer Recover Coaches in Hospital EDs: Changing Hearts and Minds About Addiction This report was developed by Friends Research Institute, Inc. and Innovations in Recovery through Infrastructure Support (IRIS)—a National Institutes of Health, National Institute on Drug...
read more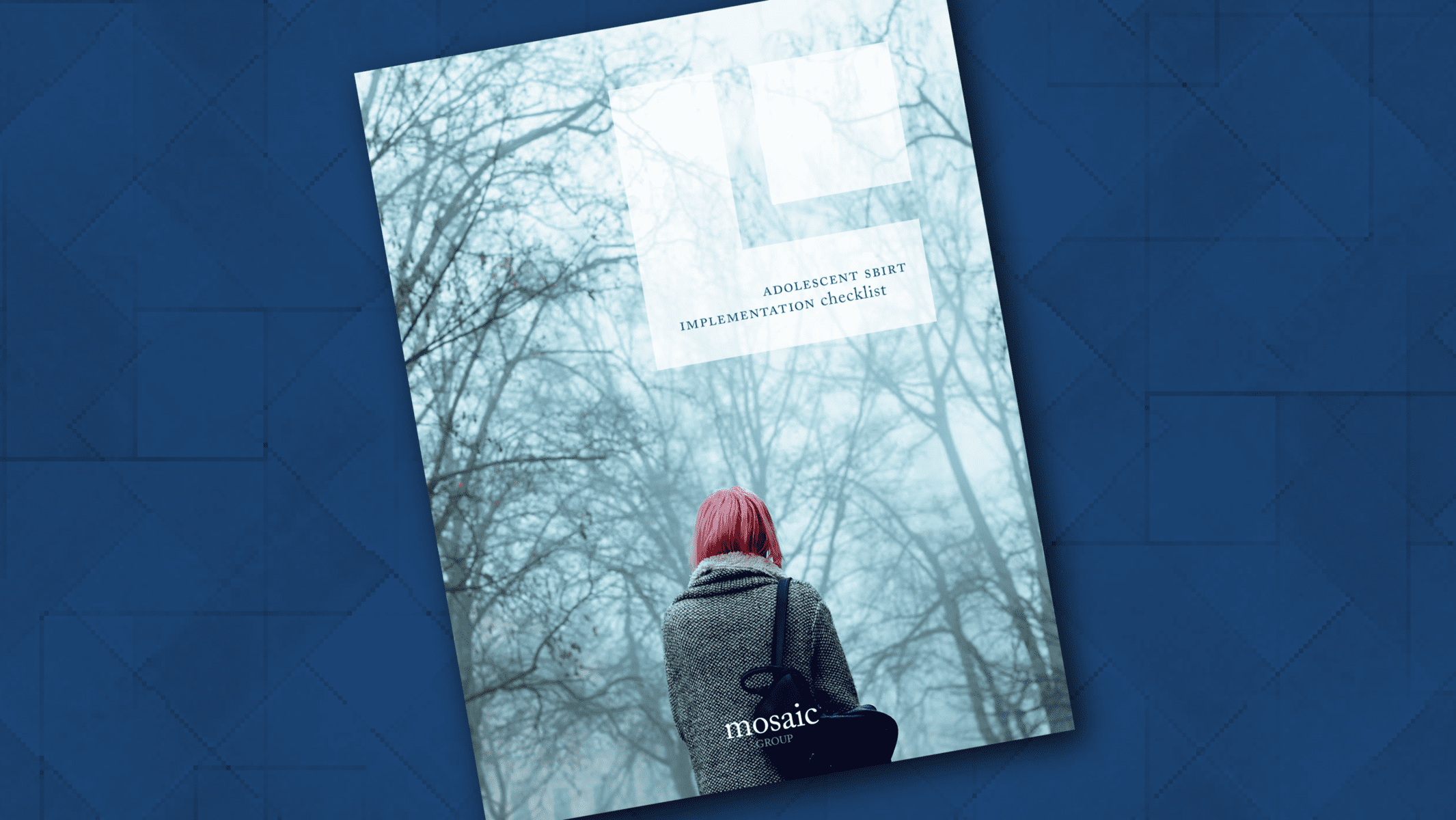 Our Impact
Download Our Adolescent SBIRT Checklist
We designed this tool to provide organizations with a set of critical steps that will help ensure that Screening, Brief Intervention and Referral to Treatment (SBIRT) becomes a sustainable, integrated part of routine care.